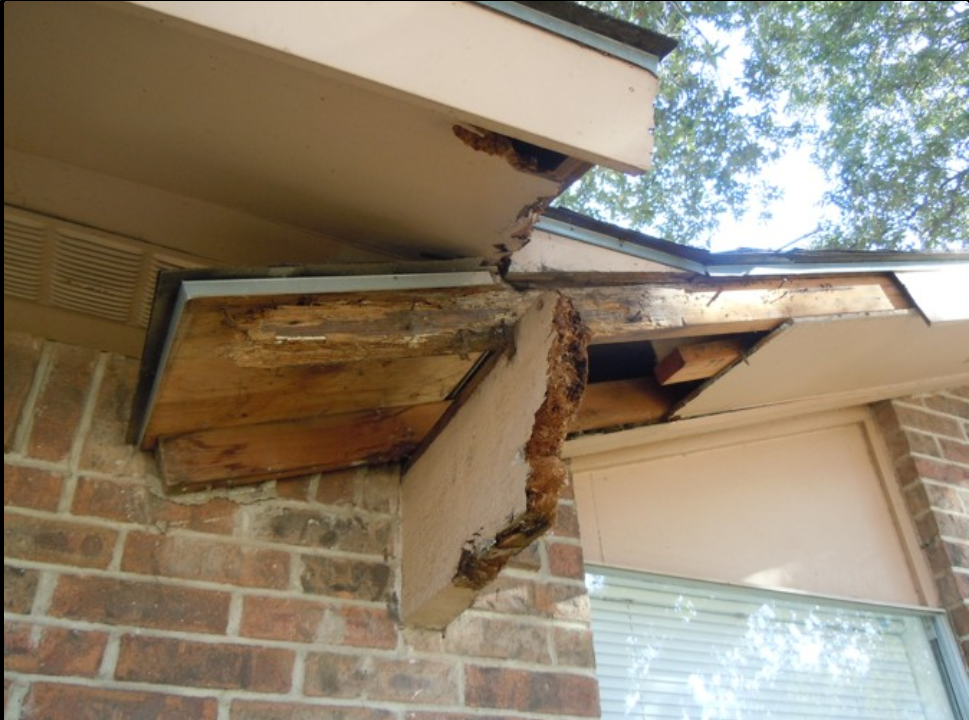 25 Years of Housing Experience
My house in Baton Rouge, La has wooden facia and soffits.  I have lived in my house for over 25 years and have had a constant battle with wood decay in the soffits and facia.  I have replaced sections of soffit and facia all over the house and in some places three or four times!   As you can imagine, this has been costly, expensive, and frustrating.  I use a very "high tech" method of determining soffit and facia decay damage.  I will walk around my house with a broom and gently poke the soffit and tap the facia boards.  On some occasions even a gentle tap will result in a hole from the broom handle.  This is fine because the wood needs to be replaced anyway so a small hole just serves to let me know where I need to begin when I come back to do the demo and repair work.
The primary cause of any wood decay problem is always the same – water.  Exterior wood in south Louisiana faces a harsh climate with prolonged periods of rain, high humidity, and high temperatures.  I have had my roof changed out a few times over the years and I suspect that this is the cause of my problems.  I probably have water entering via nail holes in the roof.  The water runs down the interior part of the roof and pools in the soffit area.  I have been in the attic on dry days and do not have any water stains.  I have also gone into the attic during the day but was unable to locate small pin holes of light coming in.
Although many CCA metal removal methods, such as chemical extraction (Kartal and Clausen, 2001a; Kakitani et al., 2006) and bioremediation (Clausen, 2004b), have been proposed, very few studies have focused on both removal and reuse of CCA metals. It has been generally considered that Cr(VI) is reduced to Cr(III) and which then precipitates with As(V) and Cu(II) in wood components during CCA fixation process. Therefore, it is essential that the recovered CCA metals should be in an appropriate oxidation state which can be reused as a treating solution.
One viable alternative is treated wood composite trim products.  JELD-WEN recently purchased CraftMaster and acquired their exterior trim product technology.  I have tested many of the CraftMaster products and they perform excellent against mold, termites, and decay.    The benefit of borate-based wood preservatives is that they are mobile in the wood.  This means that they actually can move inside the wood to where they are needed.  If you have a decay problem, it is due to a moisture problem.  So, borates will move to the area of higher moisture content and stop the decay problem.  Borates are cost-effective, environmentally friendly, and proven to be effective in very harsh climates.
Todd Shupe is the President of DrToddShupe.com and is a well recognized expert on wood-based housing and wood science.  Shupe worked as a  professor and lab director at LSU for 18 years and Quality Manager for Eco Environmental (Louisville, KY) for 2 years. He is active in several ministries including his Christian blog ToddShupe.com. Todd is the Secretary of the Baton Rouge District of United Methodist Men, Database Coordinator for Gulf South Men, and volunteer for the Walk to Emmaus, Grace Camp, Iron Sharpens Iron, Open Air Ministries, HOPE Ministries food pantry. Todd is currently preparing to be a Men's Ministry Specialist through the General Commission of United Methodist Men.